Managed Colocation Hosting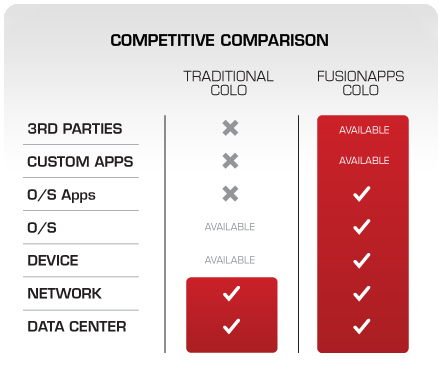 Save 60% or more over Rackspace. See How
Your Equipment, Our Expertise.
By leveraging our skilled staff of network and system administrators we're able to provide flexible fully managed and turnkey certified windows server and infrastructure colocation services. More than Power, Ping, and Pipe - we take colocation to the next level by providing complete management of the entire solutions stack.
Actual photos of our space and equipment. Yes, we're perfectionists.
Why Wait? Contact Us Now.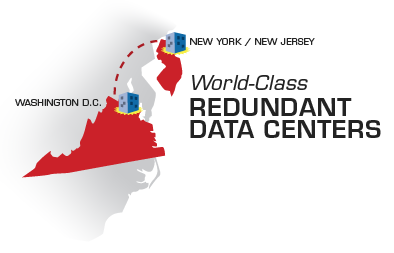 Included Services
Windows OS and OS Application Level System Administration
Monitoring (Ping, CPU, Disk, Event Log, Service, Security, and Content)
Backups
Unmetered Redundant Multi-Gigabit Tier-1 Bandwidth
WAN Firewalling
Load Balancing
DNS
SMTP
Active Directory (Domain Security)
Remote Management VPN
Centralized Virus and Malware Protection
Automated Server Patch Management
Network Intrusion Prevention / DoS Protection
100% Network Uptime Guarantee
Toll Free Phone Support
Data Center Features:
24-Hour Staffed Security Officers
Lobby Entrance via Man-Trap
24-Hour Manned Operations Center
Patented Overhead Cable Distribution system
Dual AC and Power Distribution Raceways
Biometric Hand Geometry Readers
Secure Cabinet Friction Locks
State-of-the-Art Dry Pipe Fire Suppression System
Redundant & Precise HVAC System (N+1 Redundancy)
Redundant Power & UPS
CCTV Digital Recorders
Secure Loading Docks (Equipment Delivery)
Anti-Static Equipment Staging Area